How Ridgeline is Creating an Agent Centric Brokerage
Posted by Blair Knowles on Tuesday, June 1, 2021 at 9:34 AM
By Blair Knowles / June 1, 2021
Comment
When we started Ridgeline Real Estate Company, we set out to achieve two things, provide great service to our clients and to build a company that both supports and elevates our agents without charging them an arm and a leg. For those in the industry, the concept was to build an independent brokerage that had the support and feel of a team. In building the company, our main focus has been the agents, because we strongly believe that when we create a company where our agents are supported with the tools they need, they will provide the best service to their clients.
It hasn't been easy, it hasn't happened overnight, and our work is far, far from over, but we believe we are on the right path to create a company that provides the support of a team while having splits (real estate lingo for compensation) typically enjoyed by independent agents (those not on a team). So what does this agent centric model look like? Let's break it down: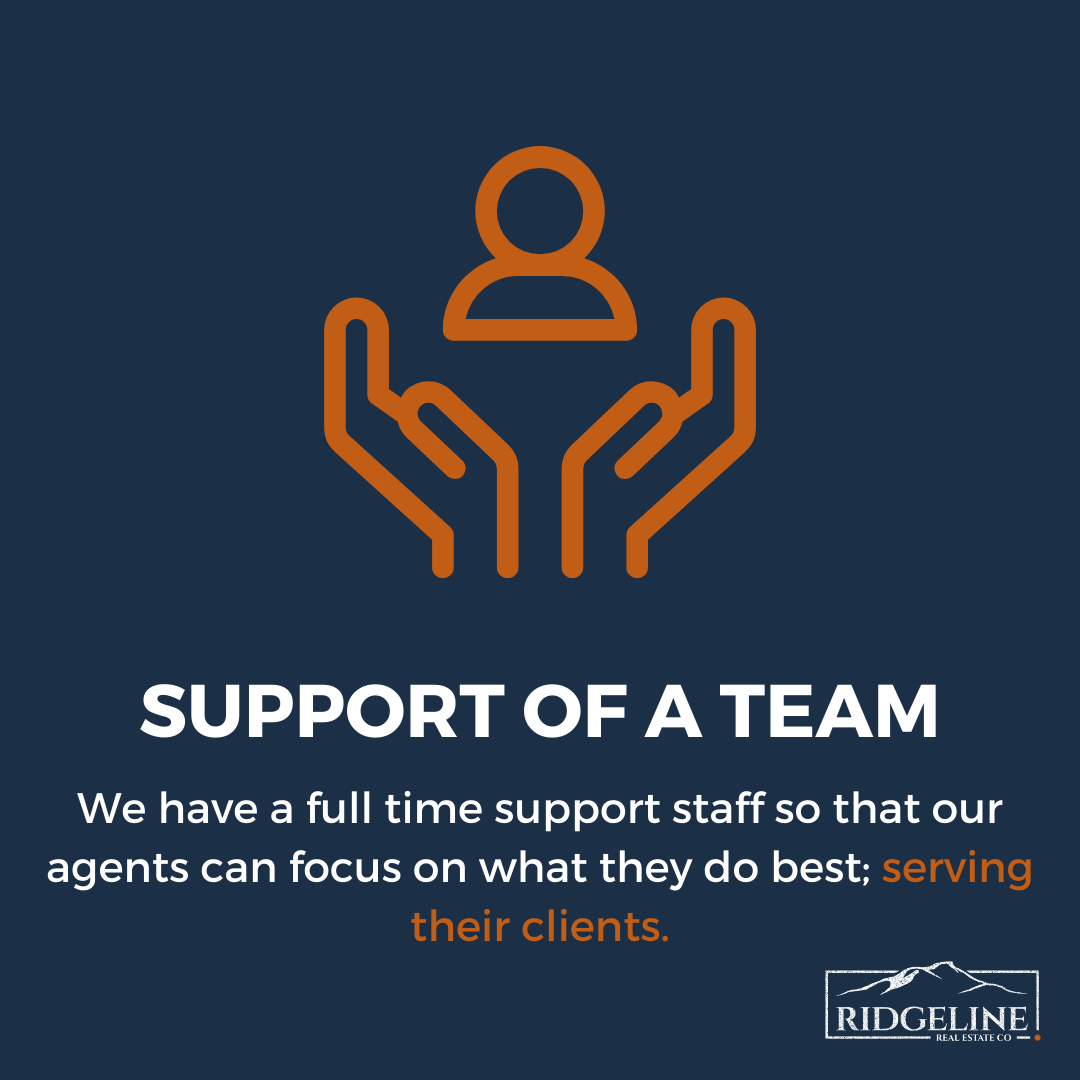 First we started with the support we wanted to offer to agents, after all they should get good support for what they pay toward the brokerage. On a typical team, there is a full time admin staff that handles much of the "behind the scenes" work like marketing, listing input, and client care. A typical independent agent would have to do all that work themselves, taking time away from them working directly with clients.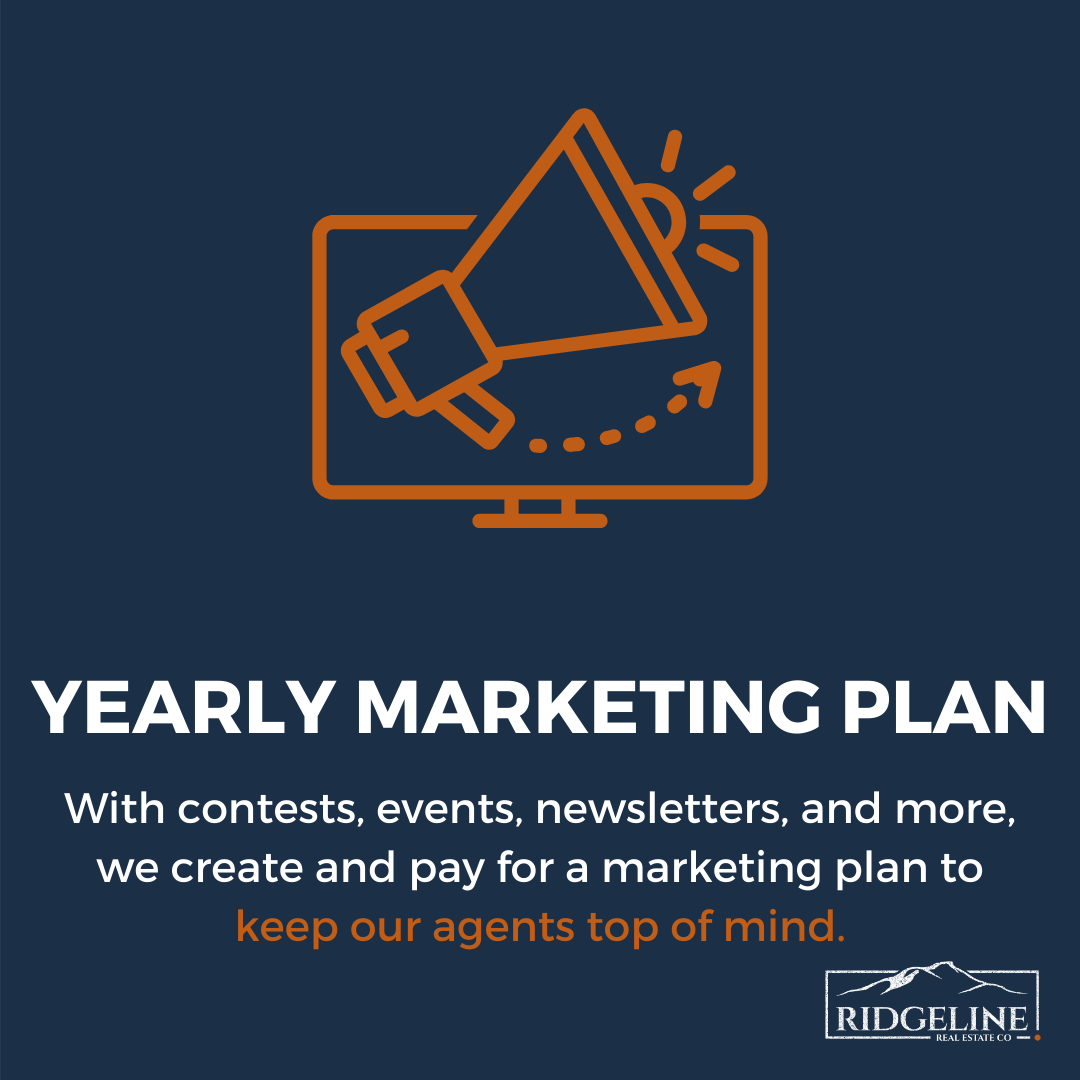 We wanted to provide as much of the support found on a team as possible. At Ridgeline, this means a full time admin staff that handles the listing input and marketing of the properties, management of the agent's databases, and execution of a yearly marketing plan. The marketing plan, with a mix of contests, newsletters, events, and more, is designed to keep our agents top of mind to their clients. The most important piece of our marketing support is ensuring that all the marketing is personally branded to each individual agent. After all, agent's clients know the agent best, not the company. We also wanted to elevate our agents as much as possible and make sure we help them build THEIR business, not our business. In many ways, we view our job here at Ridgeline as a real estate start-up incubator, helping agents launch and grow their businesses.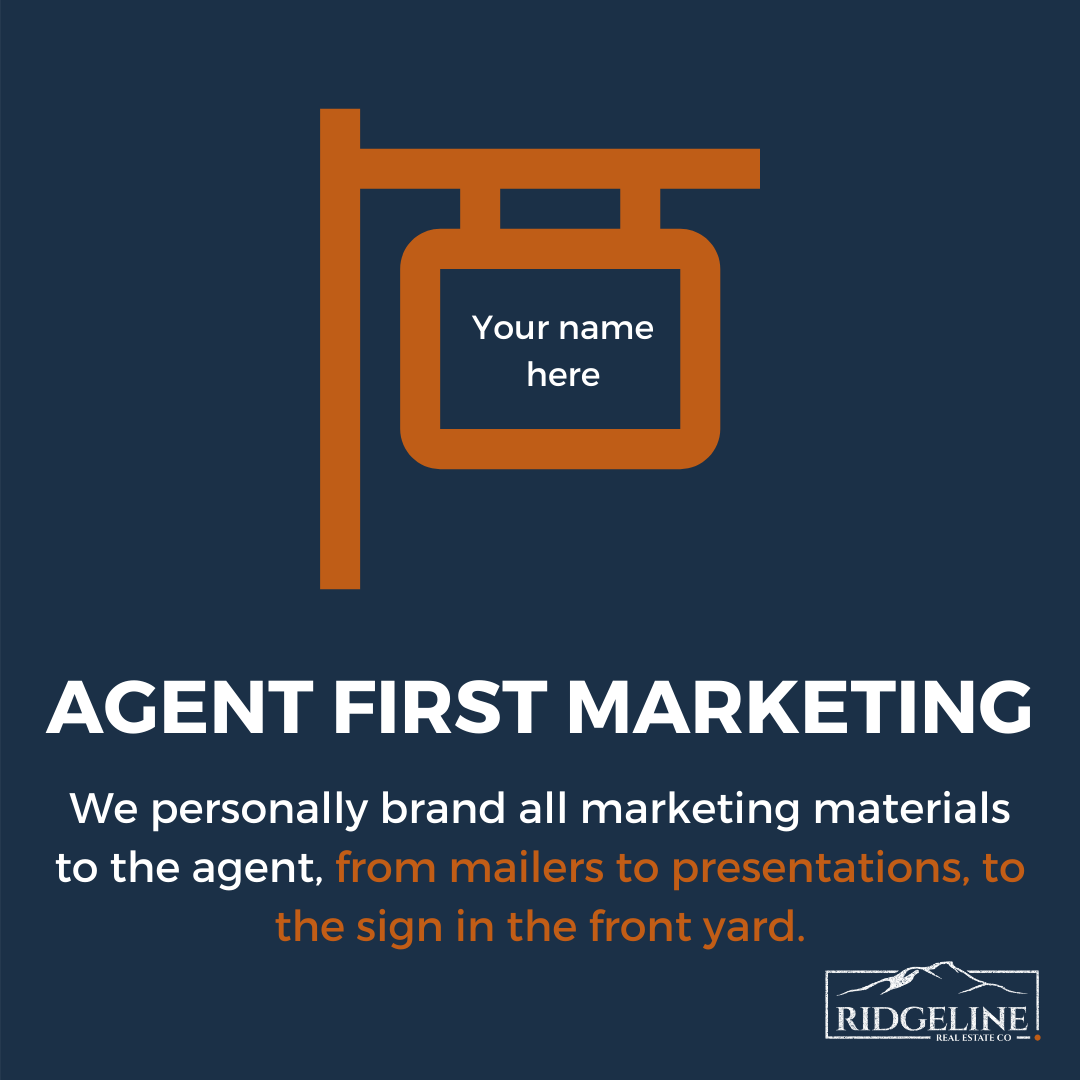 Our admin team also offers design support to our agents on additional mailers, presentations, and other projects that agents might have. We also have an in-house closing coordinator that helps our agents ensure that each transaction runs smoothly and every client gets to a successful closing!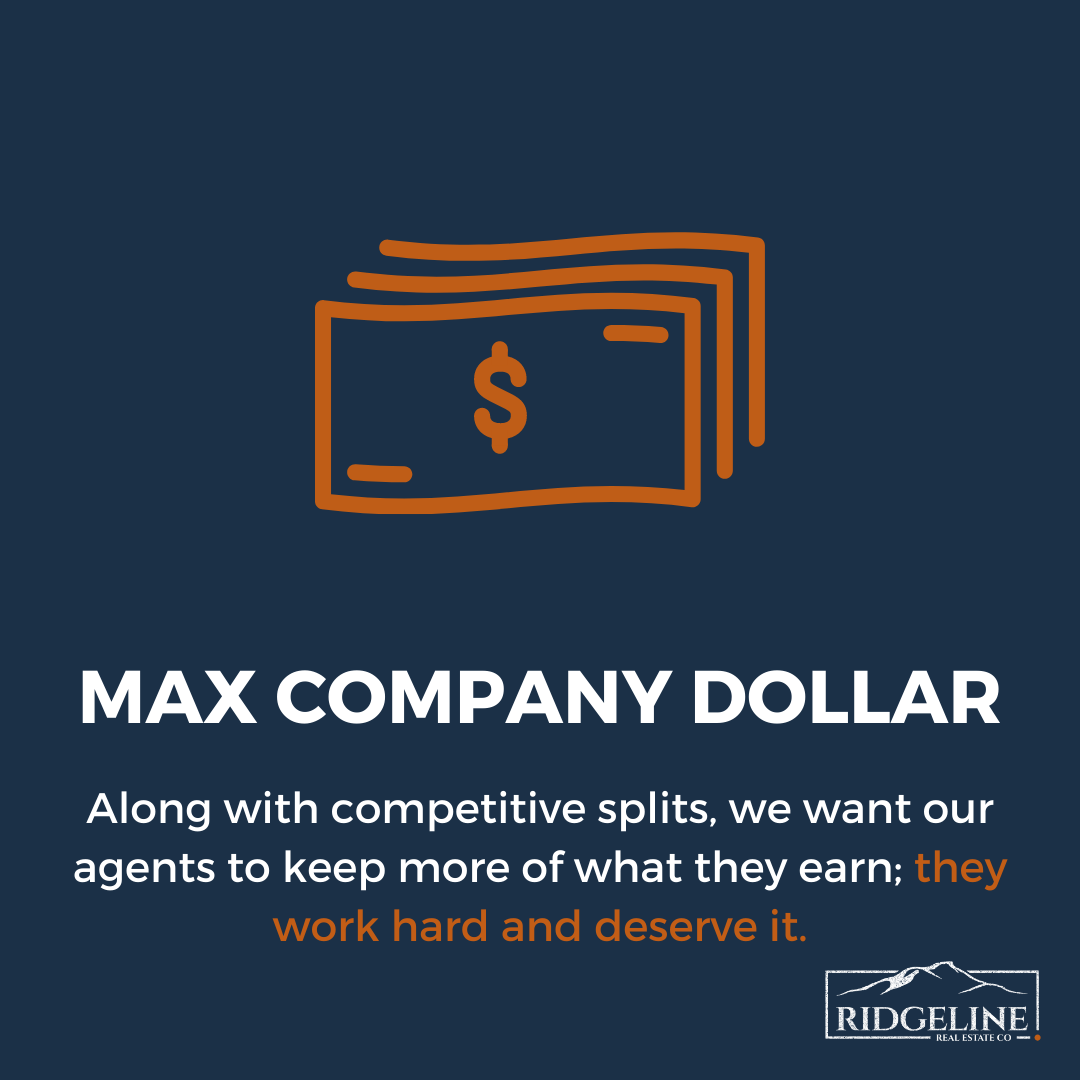 Next we set splits, which is real estate speak for compensation (what portion of the commission an agent keeps, and what portion is paid to the brokerage). We also wanted to combine a competitive split with a max company dollar, meaning once agents pay the company a certain amount, they stop paying the brokerage. While we don't want agents to be at Ridgeline just for the splits and the max dollar, we strongly believe that agents should be compensated well for all the work they do. They are the true drivers of business and do incredible work for their clients day in and day out.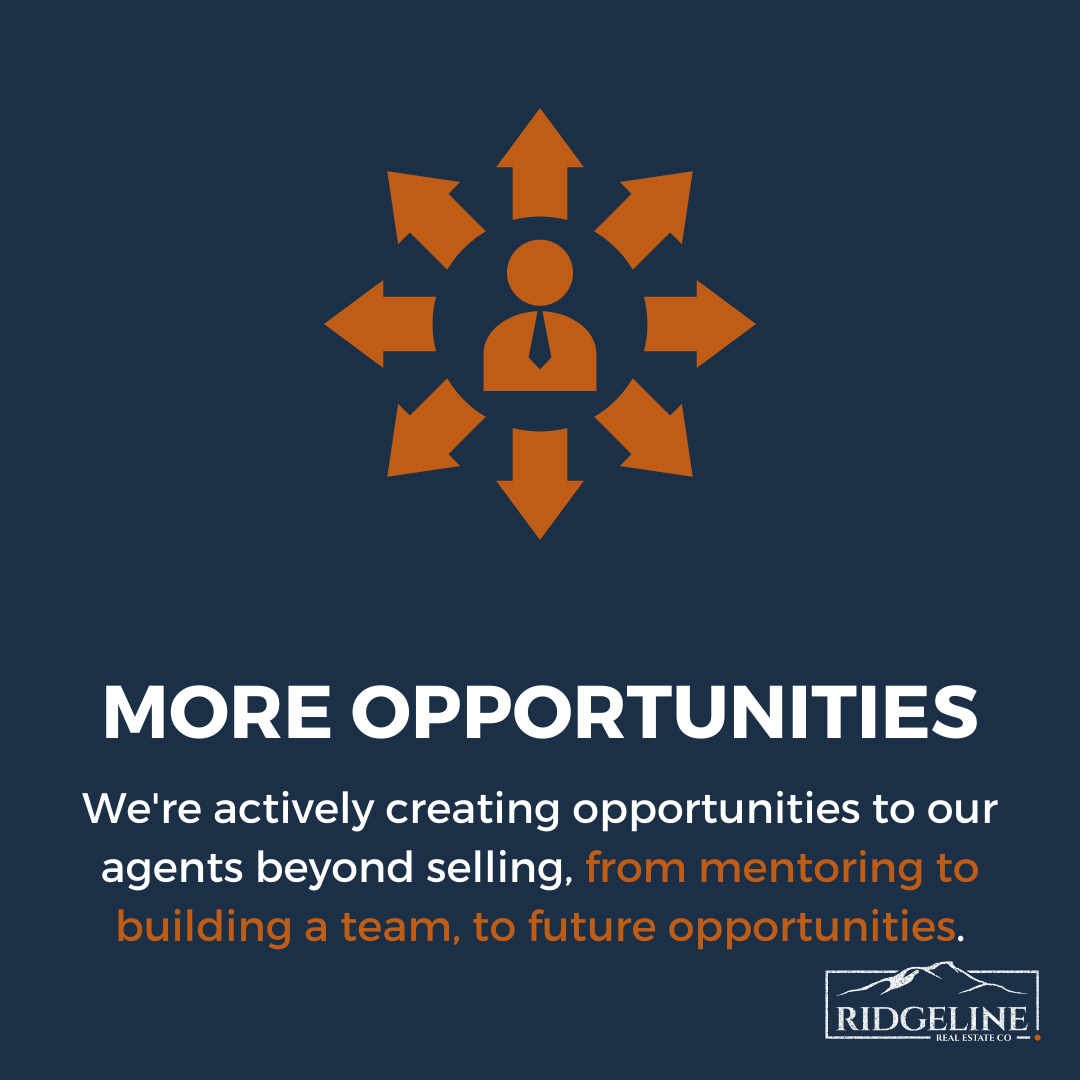 Besides support and fair compensation, we also wanted to create a brokerage that provides our agents with opportunities for continued learning and growth. We offer weekly trainings and masterminds to help not only our new agents learn the business, but that also help our experienced agents continue to learn. In addition to training, we also wanted to create career growth opportunities for our agents to expand their career outside of selling real estate. One of those ways is becoming a mentor. This is where an experienced agent mentors a brand new agent through a set number of deals to help them learn the industry. The mentor gets a portion of the new agent's commissions as compensation for training them.
Most recently, we are excited to offer experienced agents the opportunity to build a team at Ridgeline and become a team leader. This requires a fair amount of work from the team leader to create additional support and value for their team members, but it can be very rewarding and provide the team leader a career path of more coaching and leadership instead of directly selling real estate.
These opportunities are continually evolving, and we are actively looking for more opportunities to add in the future as we grow and expand Ridgeline. Stay tuned for more announcements in the future!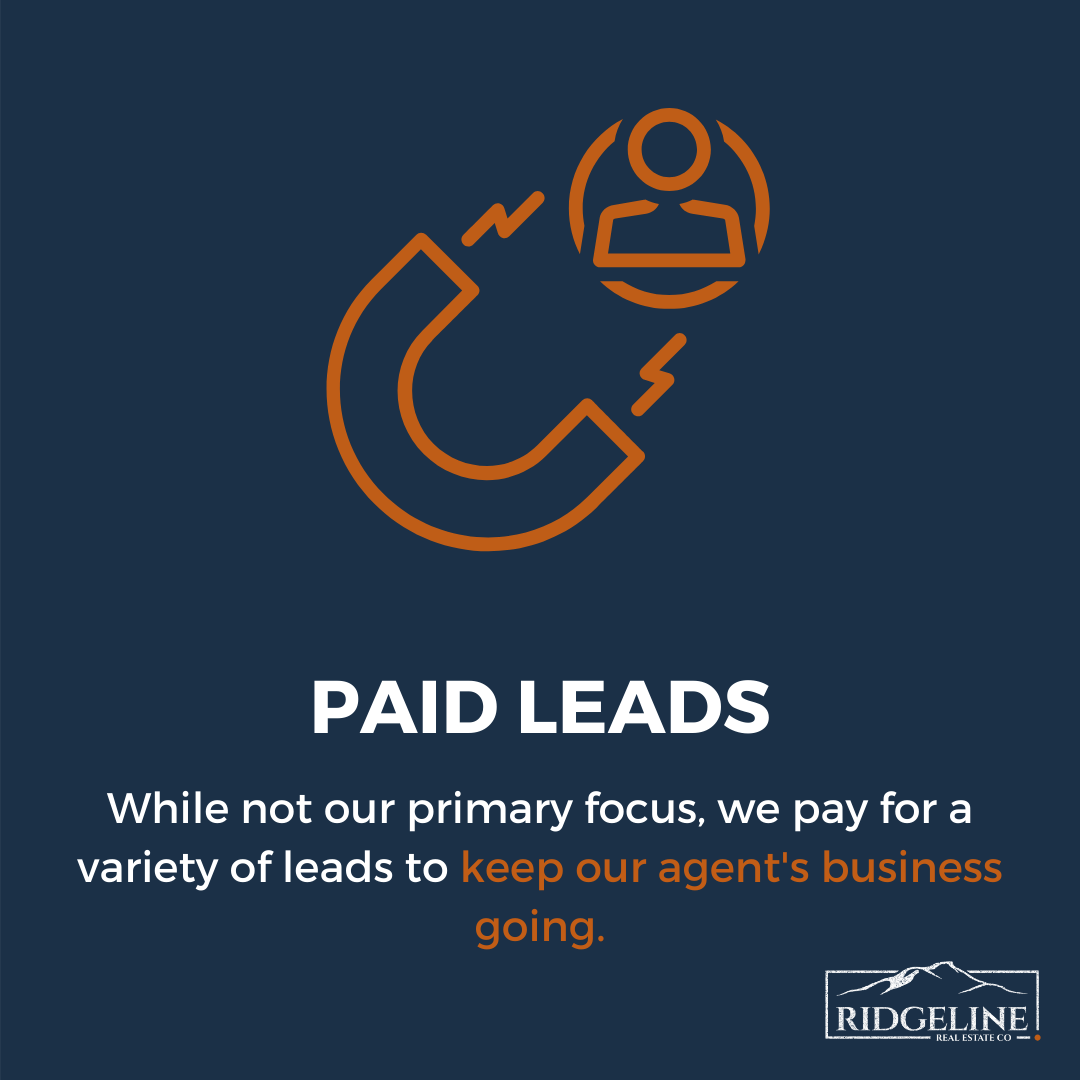 While our model is designed around building our agent's business via past client and friends/family referrals, we wanted to provide other sources of business to them. To do this, the brokerage pays for a variety of leads that our agents can choose to work (or not, it is entirely up to them!). We regularly review these lead sources to ensure they are worth-while investments and worth our agents' time (no one wants to chase dead-end leads). If one lead source is doing particularly well, we may expand our investment, and if one source is not, we will reallocate those resources to a better performing source or into our yearly marketing plan.
Our hope is that we can provide our agents with the most value that allows them to grow as the company grows. By offering the support of a team in an independent agent model, we are allowing our agents to focus on their clients. If you are interested in learning more, we'd love to chat!