Fixer Upper Kitchens--It's A Good Thing!
Posted by Lindsay Kittell on Friday, February 4, 2022 at 4:45 PM
By Lindsay Kittell / February 4, 2022
Comment
As I sit here, snowed in and just starting my next remodel project, a Facebook memory pops up reminding me that 5 years ago today we were finishing a massive kitchen remodel project.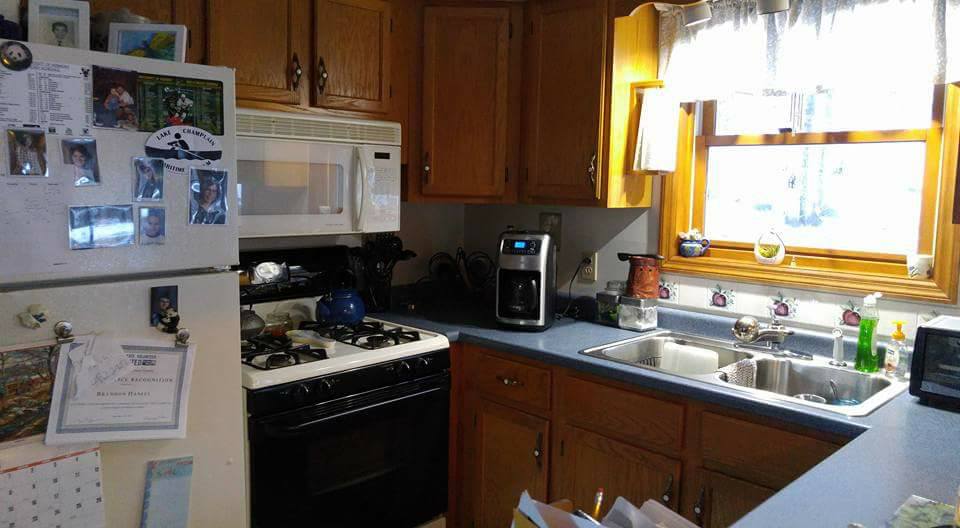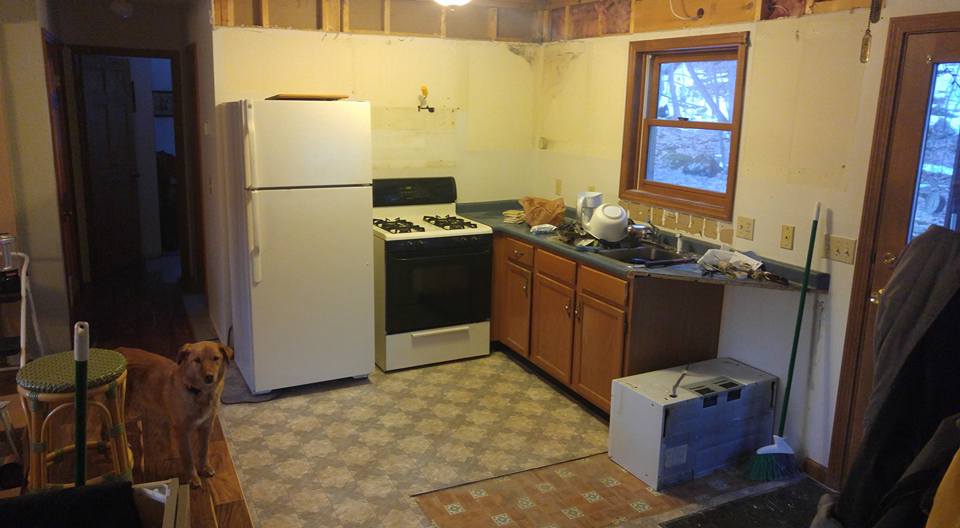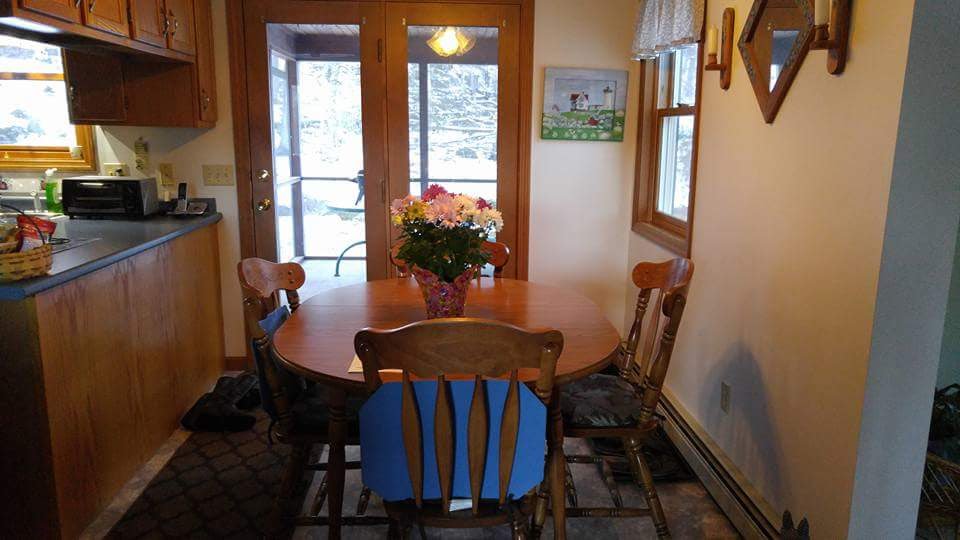 Prior to becoming a Real Estate Agent, I worked in the construction industry for nearly 20 years. I also have a background in Design and my passion is remodeling and interior design projects. My husband and I currently live in our fourth home that needed updates when we purchased it. We have updated three kitchens and along the way have learned how to be a savvy shopper and pivot when we want to save money and splurge when it makes the difference.
In this market it is especially challenging to purchase a home that has been fully updated. If you purchase a home with good bones that needs updating-- YOU have an opportunity to benefit from sweat equity.
Have you ever updated a home? Tell me about your renovation project! I'm curious what do you think is the best "bang for your buck"? My Tips are below.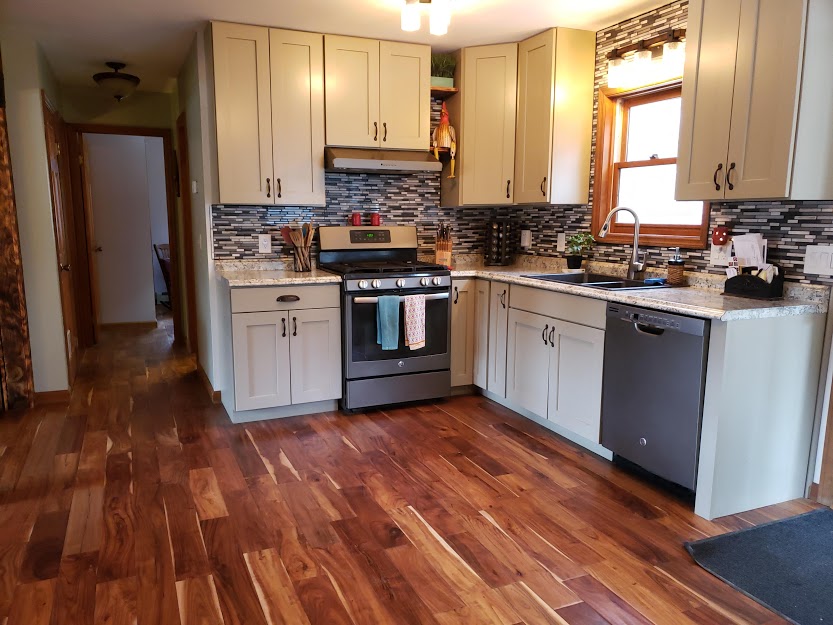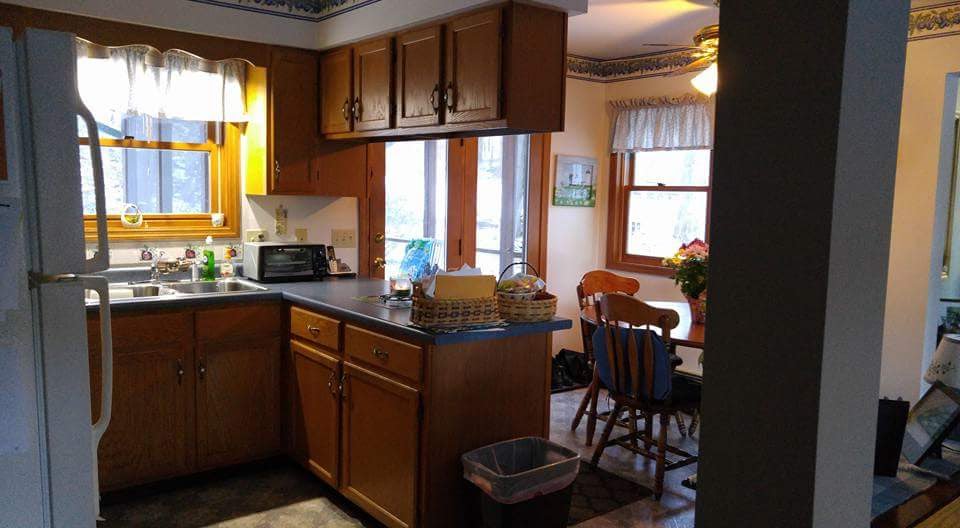 Cramped 80s kitchen to open concept dream kitchen!
How to Improve Kitchens without a Contractor:
1) Cabinets: Are you handy with tools? Cabinets are expensive but you can save money in a few ways. The least expensive way being deglazing and paint and new hardware. This is a weekend warrior project anyone can tackle. Have Fun! Colored cabinets are very popular right now. Navy, emerald…it's just paint. For a step up if the layout is fine and the cabinets are good quality but old, you could add new doors. You can purchase doors and give your kitchen a whole new look for a fraction of the cost.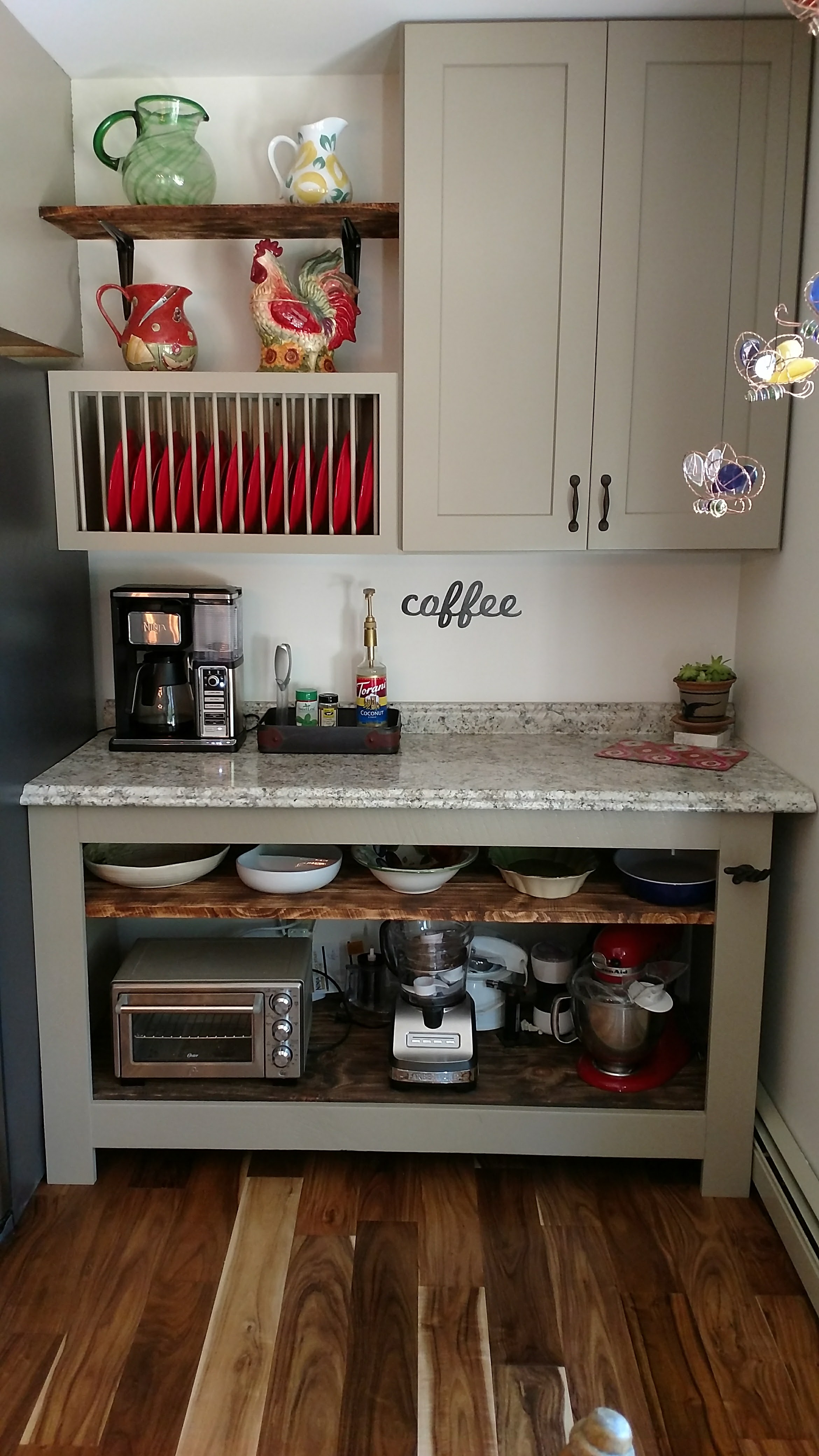 We did a huge kitchen remodel project and redesigned the entire space which required new cabinets. I went through an online company that had great reviews (think Cabinets.com Cabinetstogo.com type of companies). Do your research! Measure 5 times! And finally, really think about how your doors open, spacers, and flow. This is the most challenging, but you can save a ton and the finished product is great. Dovetail non-slam drawers, high quality cabinets. Buy additional spacers (they are cheap and worth it if you didn't measure exactly!!!)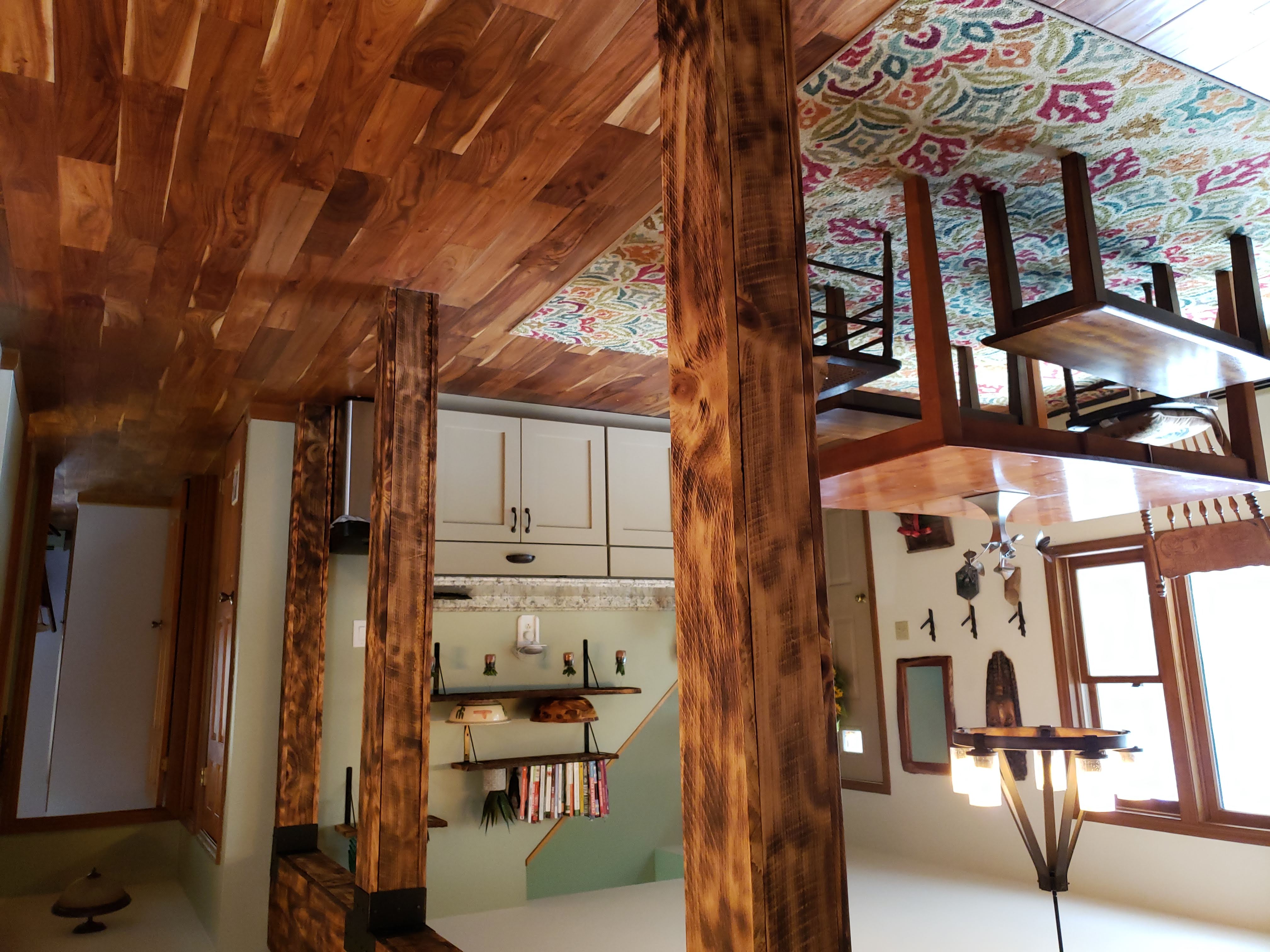 2) Countertops- I am going to buck the trend and say it is OK to buy laminate countertops. Trust me, especially when you have little kids, laminate countertops are tough and durable! They have come a long way and big box stores carry a line that is pre-cut and formed. They are inexpensive and still look good. They aren't your Grandparent's avocado counters, trust me! Butcher block is relatively inexpensive and adds warmth to the kitchen. Bonus if your kid dumps juice on it---you can sand it!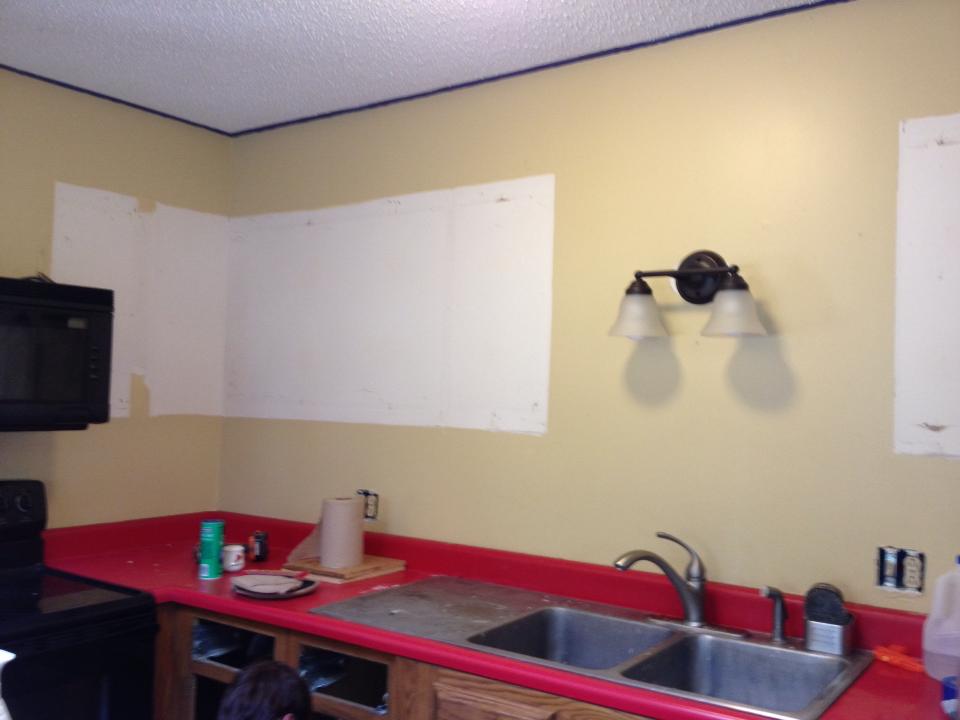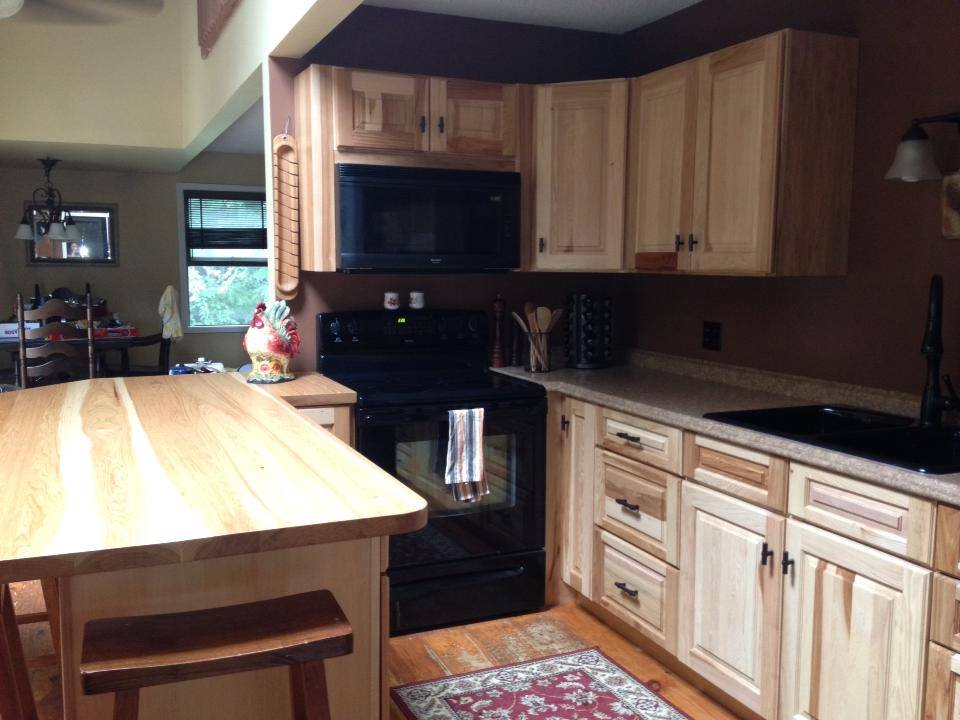 Small remodel with same layout (Counters/appliances/cabinets) house #2 kitchen
3) Backsplash: DO IT! This is the jewelry for your kitchen. Plus, there are ALWAYS splatters around the oven when cooking or doing dishes. Backsplashes make your kitchen pop. You can be as creative as you want. For a bonus savings: Check out high end tile stores and look in their discontinued or overstock rooms. Contractors return tile or the store may only have X number of SF left. Their oversight is your bargain!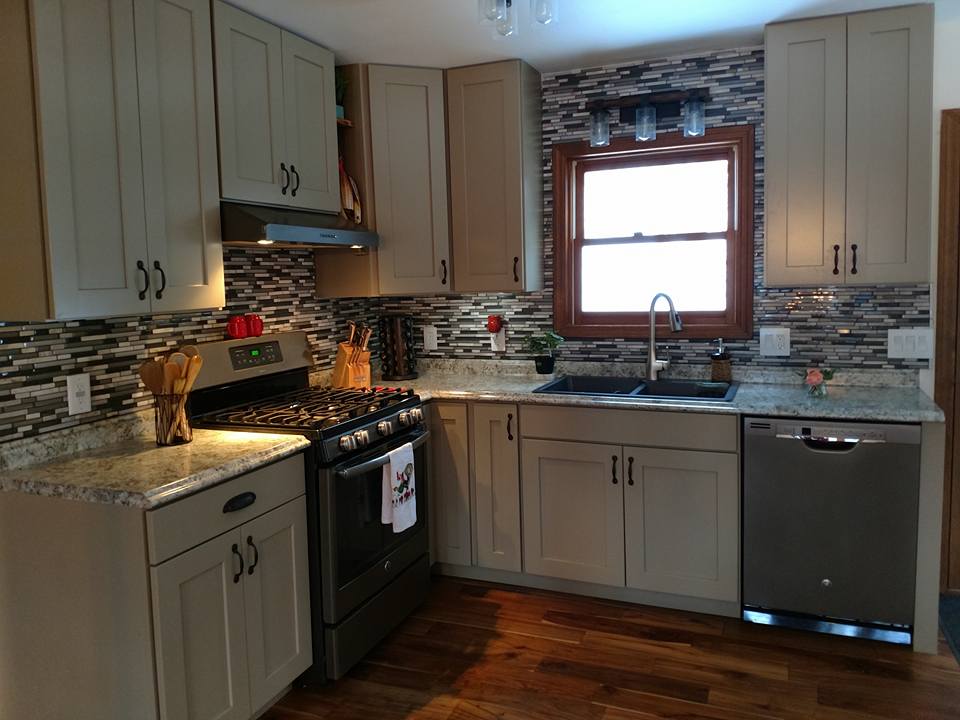 4) Flooring: If there are decent wood floors in the kitchen, think about resurfacing or refinishing rather than removing. If the tiles are neutral, think grout resurfacing. If the tile is stuck in the 80s (well the 80s are coming back… maybe go with it?), think Luxury Vinyl Tile (nice underfoot for long hours cooking) or see above for contractor overstock options. As long as you don't have an exact tile that you must have, these are great options. Also, companies like Lumber Liquidators have nice less expensive flooring too.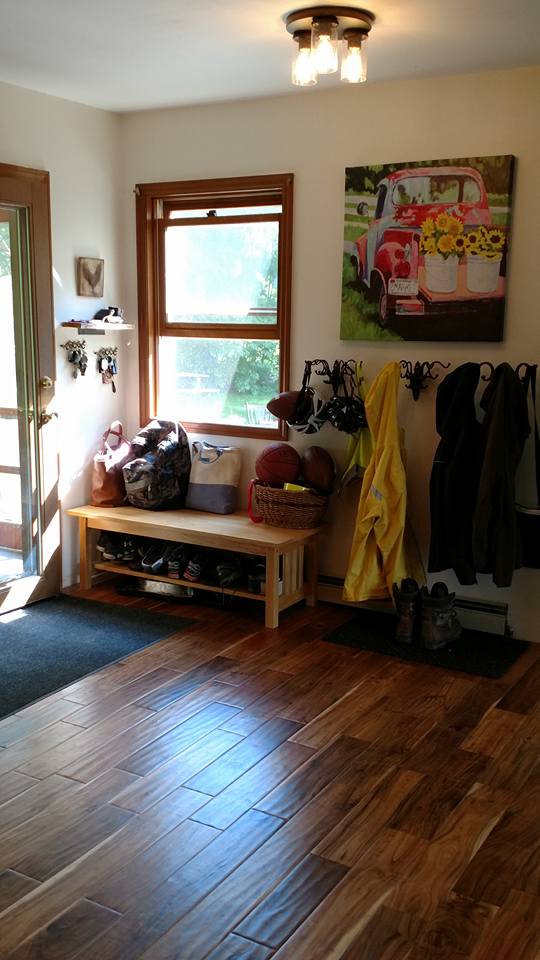 5) Lighting: Lights are very important and make a huge difference. Under cabinet lights are handy for countertop lights. Pocket lights, chandeliers, or lights above island space.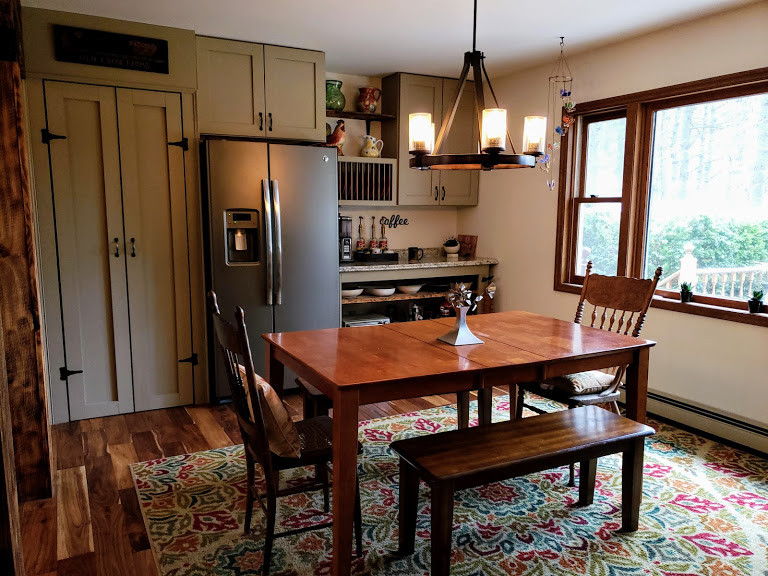 6) Hoods: This can be a real statement piece or blend in if that is your style. If you are a real DIYer, a frame can easily be built around a basic fan. Covered with copper sheets, barn board or whatever matches your home or kitchen style.
7) Have fun! It's your house, it should match you and your family. Trends come and go –Be You and enjoy your kitchen!
~Lindsay Kittell, Realtor