2020 Year End Review
Posted by Blair Knowles on Tuesday, December 1, 2020 at 8:02 AM
By Blair Knowles / December 1, 2020
Comment
2020 Year End Review
Wow, what a year! While this year was filled with challenges and uncertainty, we had an incredible first year as Ridgeline Real Estate! We are projected to help over 140 families buy or sell a home. We miss being able to host our events and seeing all of you, but hope you are staying safe and healthy. We can't wait to see you next! In the meantime, join us as we look back on 2020, a year for the history books in many respects!
The year started out like any other (remember way back in January when everything was "normal"? That feels like years ago!); busy getting ready to help many clients in 2020, and busy putting the final touches on Ridgeline Real Estate!!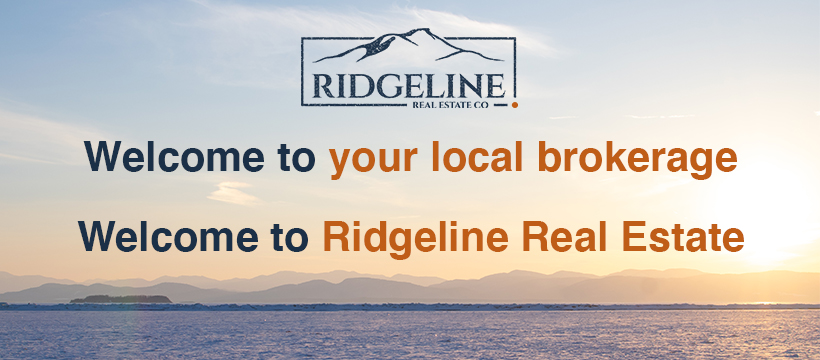 And on February 1st, 2020, we launched Ridgeline to the world! We were excited (and a bit nervous) to create a new independent brokerage, but looking back, we could not be happier with our decision. We could not have done it without our incredible team and you, our amazing clients, friends, and family!
With the launch of Ridgeline, we moved to our new offices in the center of historic Williston village and continued to work hard to serve our clients like we have been doing for the last few years. And then COVID hit. Like the rest of the world, we were thrown into uncertainty, and for a time, shut down completely to keep everyone safe. We used that time to revamp our systems and create processes to help people virtually. From buyer and seller consultations over zoom, to virtual showings and closings, we have been able to adapt to keeping our distance and still helping our clients.
Once the full shutdown was lifted, the real estate market took off like a rocket, and we haven't had much downtime since! The shutdown happened when the real estate market typically heats up, so there was pent up demand from the shutdown.
In addition to being busy helping clients, we were busy growing our team in 2020! In March we welcome Taylor White to the team. Born and raised in Jeffersonville Vermont, Taylor is a passionate full-time Realtor and a 7 year veteran volunteer firefighter with the Cambridge Fire department.
In May, we welcomed Julie Danaher to Ridgeline. She came to us with several years experience of helping local families buy and sell homes in Northwestern Vermont. She is also a member of BNI and runs a women's connections group!
June saw the addition of Zeke to our team. As a recent high school graduate and with plans to attend Middlebury College next year, Zeke is our long term intern helping out with behind the scenes activities. Since joining Ridgeline, he has been a huge help!
We welcomed Brendan Driscoll to Ridgeline in July! Brendan has started various successful businesses, owned and operated a contracting company, set up a sugaring operation, and continues to pursue his passion of real estate investing and helping clients.
The summer also saw the launch of our agent mentor program, giving our current agents the opportunity to train and mentor brand new agents. The program starts with an intense 90 day initial training period and then continues for the new agent's first 18 months in the business. We currently have 3 agents working in the program and progressing very well!
While COVID forced the cancellation of our beloved client events, Julie (and her mentee Maranda) was able to host a small (social distance conscious) pumpkin pick up for her past clients and friends.
We welcomed our newest team member Kerry Dawson to Ridgeline in November. She joins us as a Realtor and our dedicated closing coordinator. She is helping us streamline our systems behind the scenes, and improving our customer service to our clients.
Throughout the year we have also been involved in giving back to this amazing community, from donating to the Howard Center, to organizing a food drive to support the Salvation Army, to most recently launching a coat drive to support Gadue's winter long coat drive. We are excited to continue our community involvement into 2021!
And as we look to 2021, we are excited to add back contests and events that we missed in 2020, as well as introduce some fun new ideas! Stay tuned for more information to come at the beginning of next year!
Despite the unpredictable year that 2020 has been, we hope that you have had a great year, and wish you all the best in 2021! We hope to be able to see everyone in the very near future. Stay safe, happy holidays, and a very happy new year!

Thank you to our 140+ clients this year!