Silas Pierpont Hale
Realtor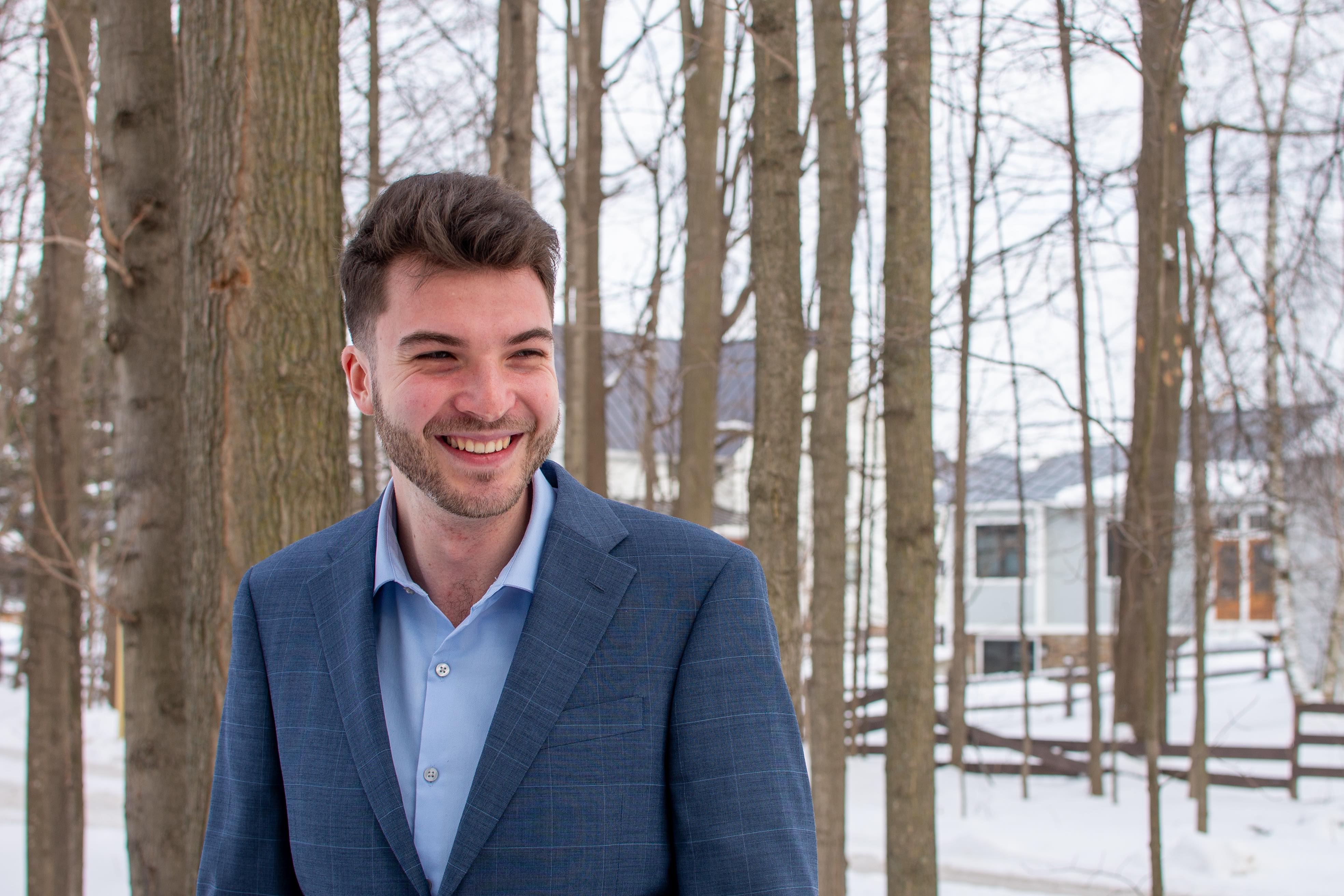 Born and raised in Burlington, Vermont, Silas has a vast appreciation as well as an inside-out knowledge of the state and all it has to offer. After spending six years in the service industry, Real Estate was the natural next step. He loves meeting and working with new people and prides himself on his customer service. Outside of work, Silas loves golf, road trips, and cooking.
Testimonials
Silas is a personable, and extremely responsive agent. As someone who is a newer real estate agent, we were consistently impressed with how willing he was to communicate with us and the listing agent to get the answers we needed. The recommendations he provided in various circumstances were imperative to our decision making process. Did I mention his response time? Often, we would be thinking about the transaction, or some aspect of the home, and we would text Silas after 1000PM often, and he would still reply! I highly recommend Silas because he is a personable, responsive, and honest! If he doesn't know the answer to a question, he finds the answer. Excellent agent!
Josh and Jennifer
I cannot say enough good things about Silas. Silas was able to lead me through my first home purchase and clearly explained everything that was required of me on my end. He worked with me on my schedule and was always available for a call or text when needed. He made a difficult process easy on my end, while I knew the background of where difficult points were popping up, I never directly felt the impact of them and their stress. I would recommend Silas to anyone looking to buy in the area!
Matthew
Working with Silas was wonderful! Silas was patient and showed us several different houses based on our wants and needs. He never tried to push us into a house that was over our budget which I really appreciated. Silas always answered our questions in a timely manner and reached out to the sellers for us several times with last minute questions. I wholeheartedly recommend using Silas Pierpont Hale as your real estate agent. I can't think of a better person for my husband and I to buy our first house ever with!
Chrissie
Silas is amazing! Through every step of the process, he quickly responded to any questions we had from the basics to the prospect of restructuring our loan based on what we were looking at. He even stayed in touch after closing to check up on us. Through questions and looking at houses, he found us the absolute perfect home! Thank you Silas!
Jeremy
Being new to Vermont, one of the best decision I ever made was deciding to work with Silas Pierpont Hale in finding me my retirement home. Not only did he take the time to find out about me and my interests, but also made recommendations on areas and activities that he thought I would enjoy. As soon as a place came on the market or he heard of something coming up that fit into my category, he would contact me. A very hard worker that not only is very professional but just a wonderful human being and I highly recommend him for your real estate needs.
Mary Lou
More Testimonials