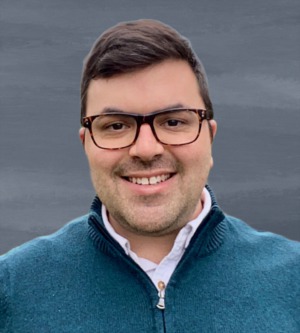 David is a native Vermonter and time spent in the outdoors of Southern Vermont as a youth sparked a passion for rural living and wild places. He has resided in Burlington's Old North End for ten years. He moved back to Vermont after pursuing an education in design in Colorado, and graduated from the University of Vermont in 2018. David is active in his community. He loves the people and places that shape the Old North End. On a given day you can find him connecting with neighbors at the dog park, grabbing a new coffee roast at Brio, or swimming with his daughter at the YMCA. David and his wife are committed to making Vermont a livable and sustainable place for all by improving housing and healthcare affordability. Their experience in hospitality has instilled their family with a love of food and wine. David is always prepared with fantastic recommendations on where to eat or recreate in Vermont. He is specifically passionate about sharing his love of canoeing and birdwatching.
Testimonials
David did an amazing job and we are so grateful for him! He was kind, patient and enthusiastic throughout the entire process of us looking for a home. I would recommend David to anyone looking for a joyful and smooth experience through this potentially stressful endeavor!
Taylor & James
I really can't speak more highly of David and my experience with him. We've had a couple of realtors over the years as we searched for one type of property or another and hadn't really clicked with anyone until we met David. And it's really important to click with your realtor. He's knowledgeable and patient, keeps up with what's happening in our local market and not just the national trends, which aren't always the same, and he gave us honest advice when it came to negotiating. Check out his social media, too, because he's using it well to help educate people on the real estate world. I wouldn't hesitate to recommend David to literally everyone I know.
Katya & Chris