Looking For A New Career Opportunity?
---
To do this, we take the following tasks off your plate:
Transaction coordination
Social media marketing
Marketing materials
Database management
Event planning
Advertising
Compliance review
Past client & SOI marketing
System planning and management
In addition to taking tasks off your plate, we offer:
Competitive splits
Max company dollar
Office space and desk without fees
Training and mentorship (to new agents & anyone who wants it)
Supportive, client focused culture
Proven systems and marketing
Paid leads
Take a look at a comparison between the tasks of a typical Independent agent vs a typical agent on a team vs a Ridgeline Real Estate Agent. Much of the work agents do elsewhere is taken off your plate so you can focus on your clients.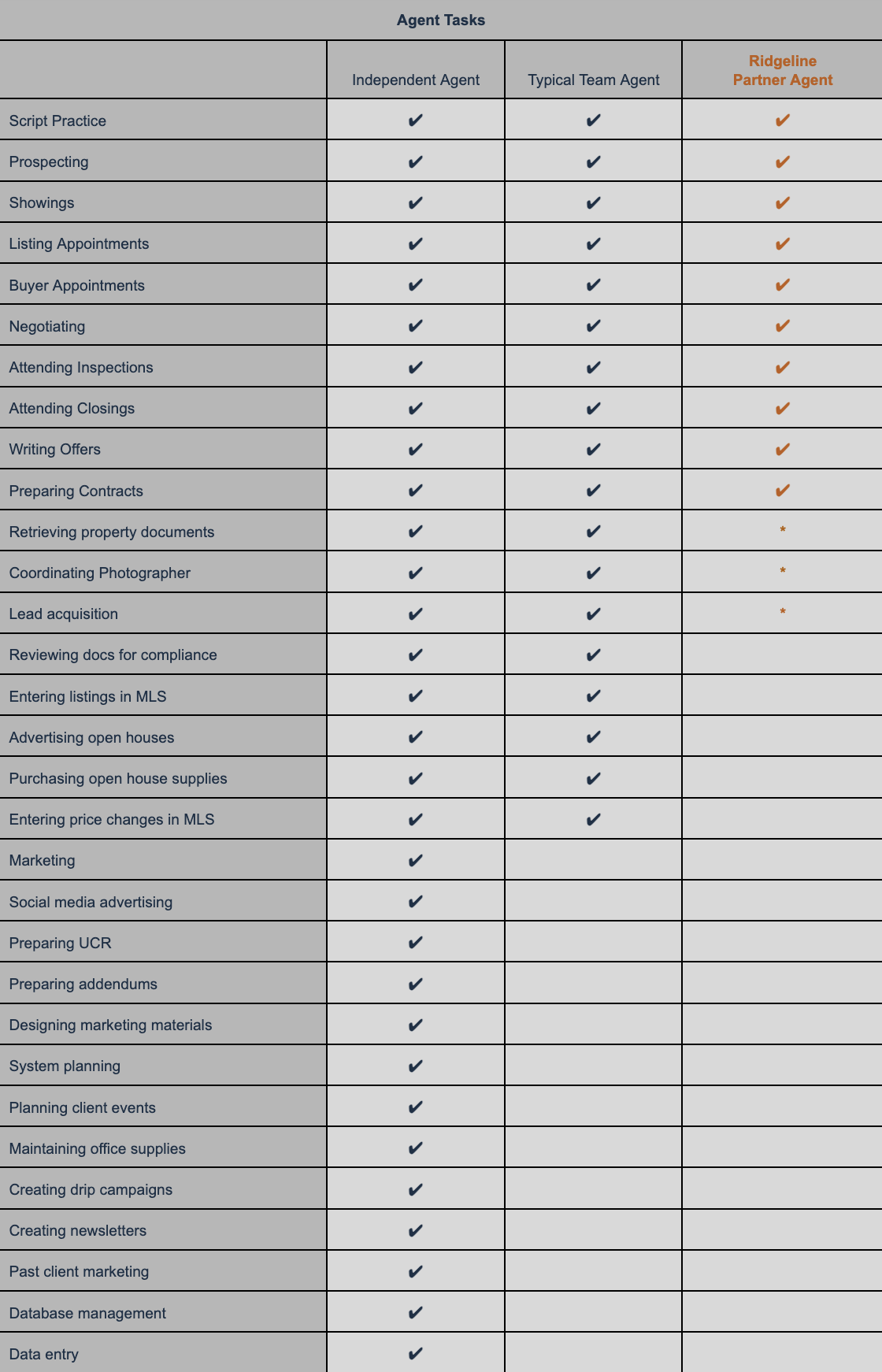 *Shared Responsibility
We know you have many choices on where to hang your license. Every brokerage and team offers different systems, support, and cultures, and it is important to find the best fit for you. We are proud of our client first culture, our strong support, and our competitive splits with max company dollar. If these interest you, and you think you might be a good fit for you, please don't hesitate to reach out!
Ready to get started? Contact us today!